Call for participants!
You have been invited to participate in this study because you might be interacting with autonomous vehicles as a pedestrian in the future.
What is involved?: You will be asked to experience a Virtual Reality (VR) prototype, followed by questionnaires and a short interview.
Requirement: 18 years old or older, fluent in English, have normal or corrected-to-normal eyesight and able to walk at a normal pace and gait.
Location: The Wilkinson Building (School of Architecture, Design and Planning, The University of Sydney)
Duration: Between 1 to 1.5 hours.
Sign-up: The study will run on various dates (weekdays and weekends) from November 2022 - January 2023. Please schedule a study session at this booking page.
You will receive a $20 gift voucher for your participation. For more information, please refer to the Participant Information Statement (PIS) or email tram.tran@sydney.edu.au.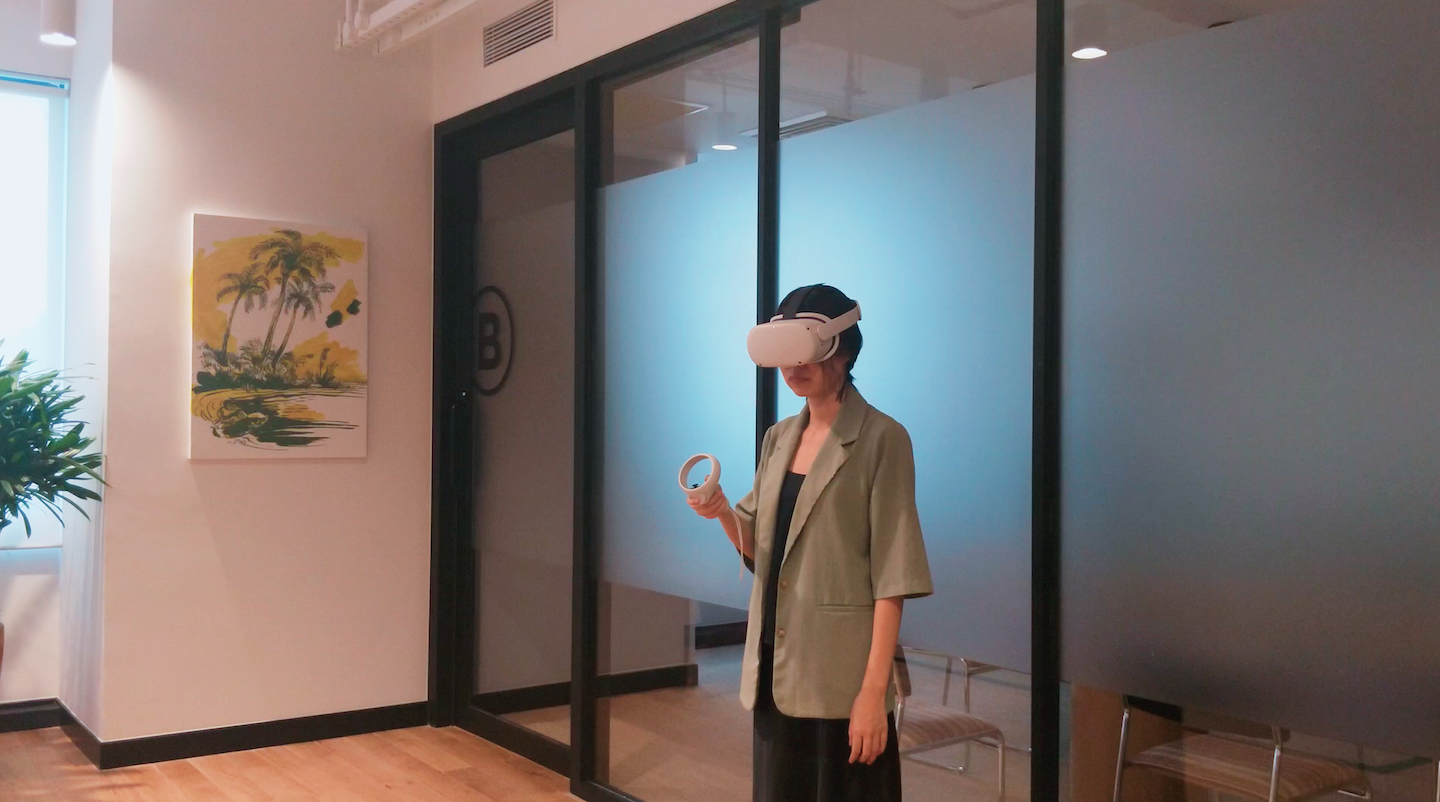 Participants will wear a VR headset and hold a controller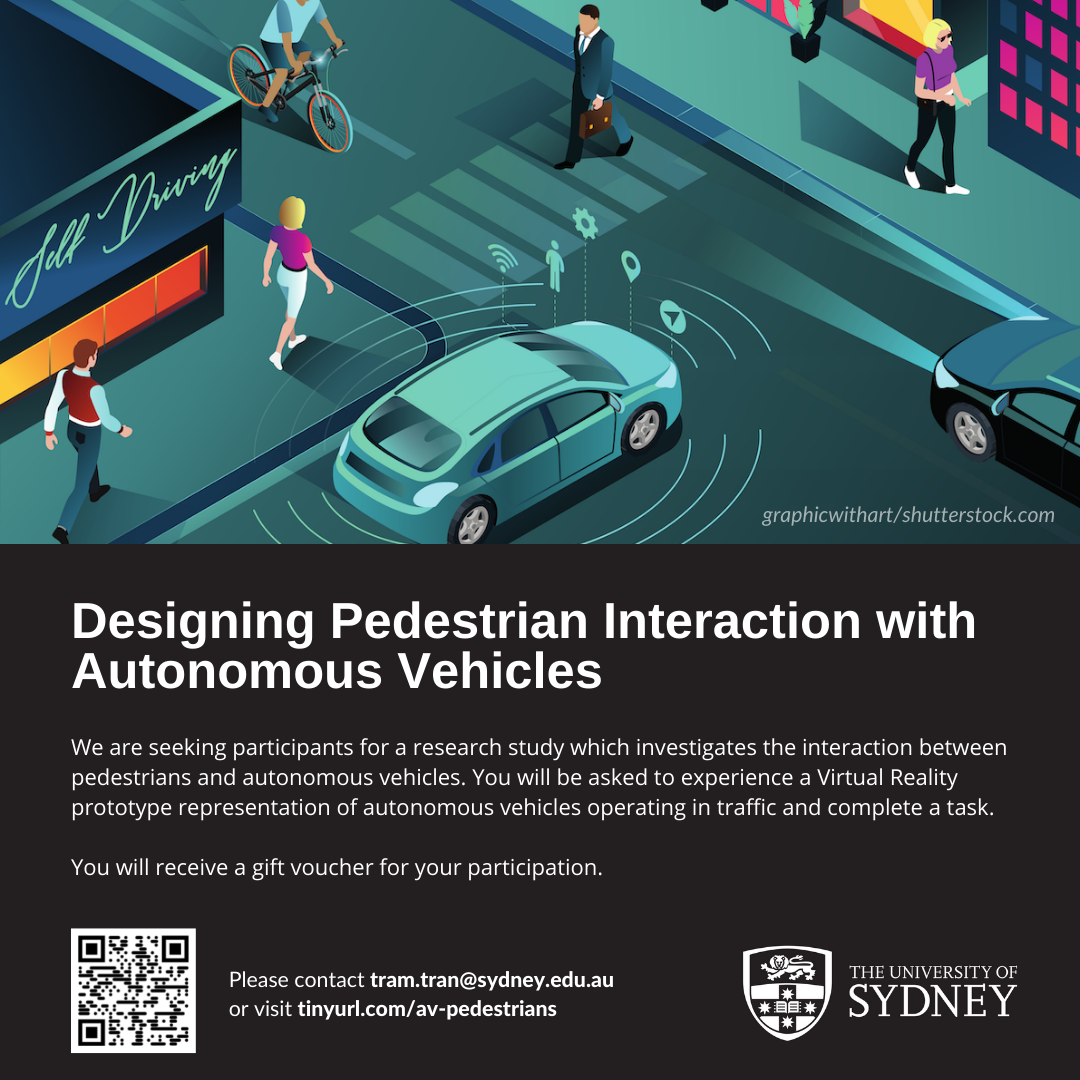 Recruitment Flyer